FAQ - Frequently Asked Questions
Important things for your stay from A to Z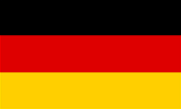 FAQ - Häufig gestellte Fragen
zu unserer deutschen Version wechseln
Dear holiday guests,

We would like to welcome you to Camping Kirchzarten and hope you had a pleasant journey. We want you to feel comfortable and relaxed with us.

The following points are intended to help you enjoy a harmonious stay. By treating the rental accommodation properly, you will help us to continue to offer you and other guests satisfactory premises in the future.

Should you find anything missing in the accommodation or require assistance, please feel free to contact our staff. During high season (whitsun and summer), an additional night audit is available.

Access to the camping

Accessibility

Annual camping / Seasonal camping

Arrival / Check-in

Automatic cleaners for toilet cassettes

Baby equipment

Bank

Bicycle rental

Booking

Campinggaz / Gas bottles

Camping accessories

Cars

Charging station for electric vehicles

Check-out / departure

Chemical toilet

Children's entertainment

Comfort pitches

Connections (electricity / water)

Dishwashers

Disposal of faeces

Doctor / Medical emergency services

Dogs / Pets

Domiciliary right

Emergency

Extra tent on the pitch

Fire and Barbecue

Fire extinguisher

Freezer

Groups / Group bookings

Hashtag

Information office hours

Internal cancellation cover

Internet / WIFI

Lost and Found

Late Check-out

Late arrivals

Lounges

Mailbox

Payment

Payment methods

Pitch sizes

Private bathroom

Rental accommodation

Restaurant

Safety (on the roads)

Smoking / Non-smoking

Supermarket

Sustainability

Swimming pool

Taxi

Tennis

Tourist tax and guest card

Vouchers

Washing and drying

Waste

Wellness

YOU
Help other campers who may have the same answers, send us your specific question and we will post it here soon.
Send question now